Myth is a performative VR experience made in collaboration with Peking opera artist Rose Wu.

The experience encompasses a sinofuturist reimagination of Chinese folk tradition and procedurally randomized digital deities, inspired by the shamanistic roots of Peking opera and Asian mythological symbols.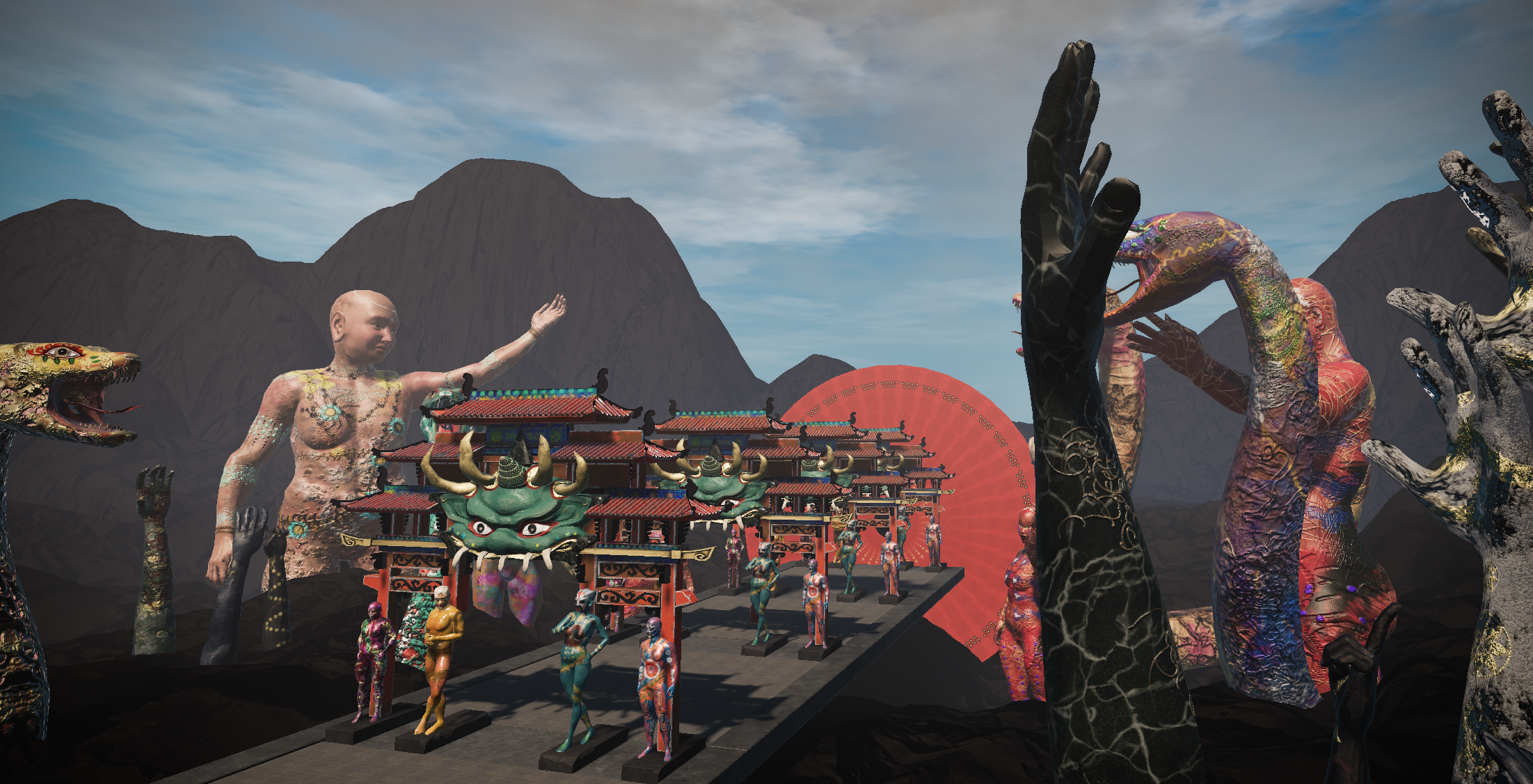 The journey begins with the participant seated in a physical chair.

In the virtual realm, the participant sits inside a red carriage and is carried along a procession where sacred icons such as snakes and deities emerge and greet you.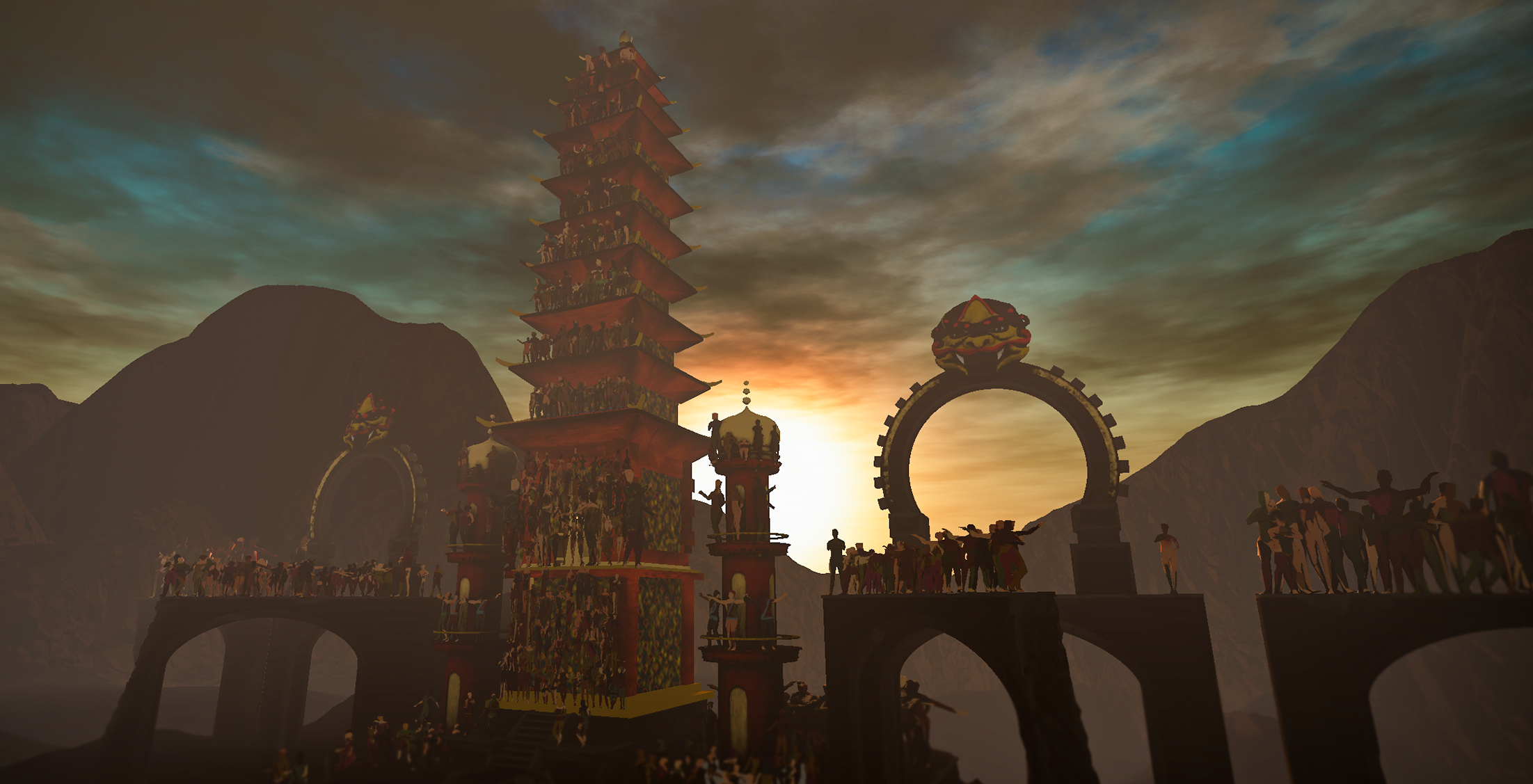 Upon reaching the Court of Hundred Gods, the participant may step out of the carriage and perform a series of rituals to interact with the digital deities.

With procedural randomization, each participant will encounter a unique set of deities.






↑ Watch the VR playthrough ↑

VR builds are available upon request